Open Studios Art Show
Art Studio #5, 375 Bernard Avenue, Kelowna, BC
August 8 – 10, 2008 10am-5pm
Open Studios is like a studio crawl and my studio partner Carrie Harper and I will be a part of it! We are opening our studio doors and everyone is welcome!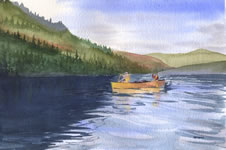 "Open Studios promotes recognition that the arts are a significant component of our region and contribute to the public awareness about the quality and diversity of art created in our community.
It also provides an educational experience for all ages, which will help foster an interest in and a greater understanding of the artistic process. This program provides a rare opportunity of seeing artists in their own environment and to experience artists discussing and demonstrating their materials and art process."