Last night at midnight I got home from a week of painting in Whistler, BC. I was buzzing the whole drive home. My 3 day workshop with David McEown was amazing. I LOVED it! The advanced workshop lived up to it's name as we tackled a very complex studio piece of the Larch Trees and waterfalls near Lake O'Hara. It was great to learn how to approach the layers of the painting and keep the whites in the water.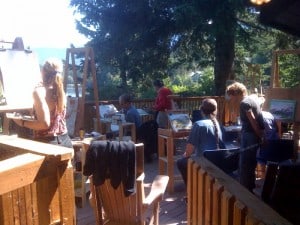 On Friday my artist friend Keya White and I biked around Alta Lake and painted 8×8 canvases to donate to a fundraiser for the Whistler Arts Council. On September 10th they are going draw the raffle winners and someone will get to take home my painting and support the Whistler on the Lake Art Workshops at the same time.
On Saturday I took the gondola up to the top of Whistler Mountain. I spent the full day hiking and painting. The views were stunning. Here are the four en plein air paintings I did over the course of the day: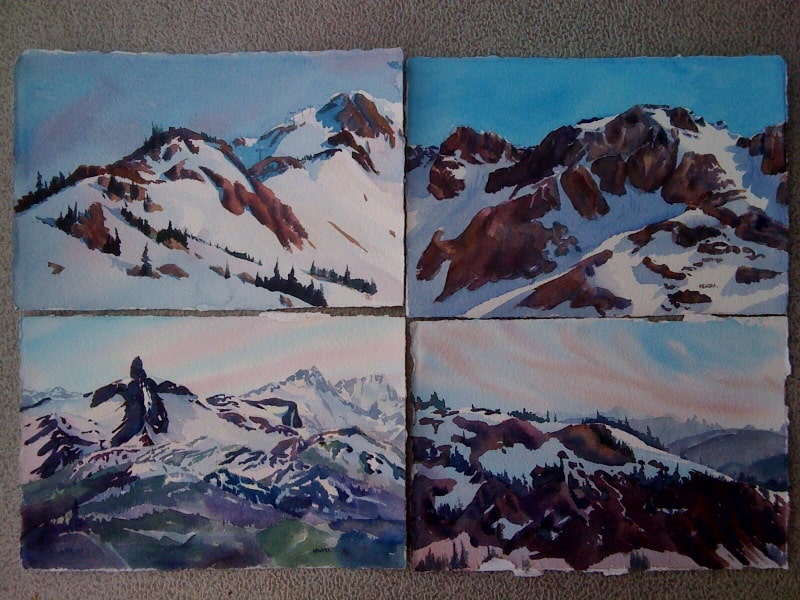 Filed under:
Art for your Lifestyle
,
Paintings
,
Workshops
.