Come to the Peachland Public Library to participate in an exciting World Record attempt!
The Kelowna Art Gallery is attempting to create a new world record for the most 4″x6″ original landscapes in one place.
On Saturday, January 21st from 10am-11am, I will be at the Okanagan Regional District Peachland Branch Library to facilitate an art session.
Bring your own art supplies if you have them, however there will be paper and art supplies free of charge for you to use. All you have to do is come! It's a free event where you can get inspired to paint or draw your 4×6 entries.
If you'd like to create some entries at home ahead of time, bring them in and I will deliver them to the Kelowna Art Gallery for you!
You don't have to be an artist to participate! The only "rule" is that the artworks have to be 4"x6" Okanagan inspired landscapes on paper. Your entry can be created with pencil, charcoal, crayon, felt, pencil crayon, paint, or collage!
Please note that the Kelowna Art Gallery will not be returning artwork. More details about this world record attempt can be found on the Kelowna Art Gallery website: http://kelownaartgallery.com/events/world-record-attempt/
Here are some entries that the Kelowna Art Gallery has received: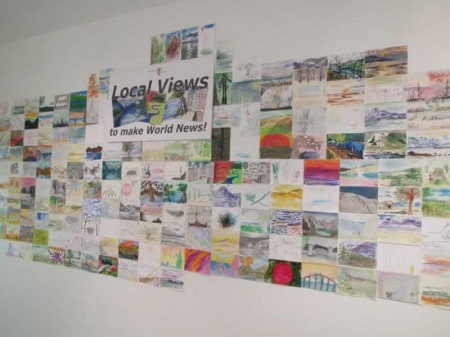 Here are some of the paintings I'm going to donate: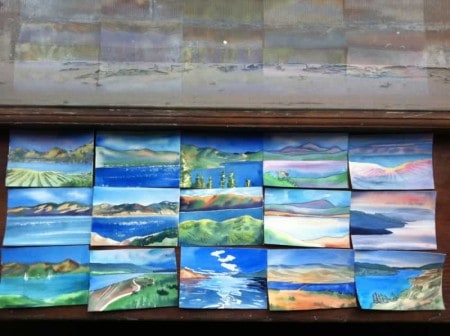 My goal is to donate over 100 paitings: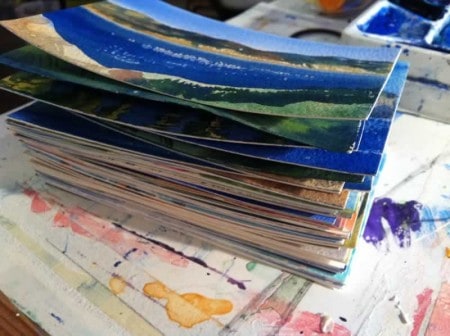 Filed under:
Art for your Lifestyle
,
Inspiration
.