When I lived in Fernie, BC, my friends and I used to have painting parties together. Basically that just meant that we would get together and paint for fun. Last Friday when I was in Whistler, my friend Keya was visiting me from Fernie and we kept up our tradition by having a little painting party in the park. Here we are painting canvases by Alta Lake in Whistler, BC: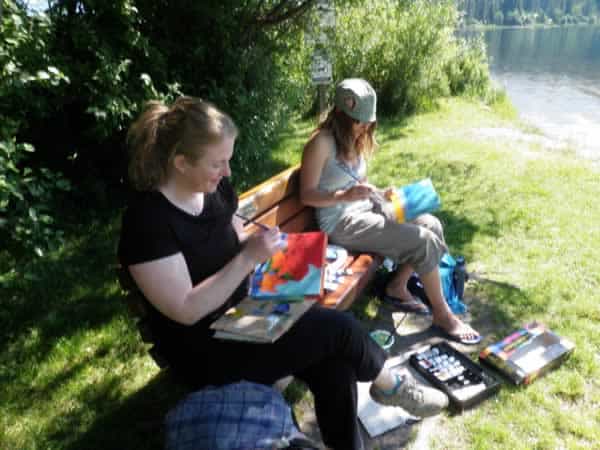 It is so fun to paint with a friend. I love it.
Here are the little paintings we did: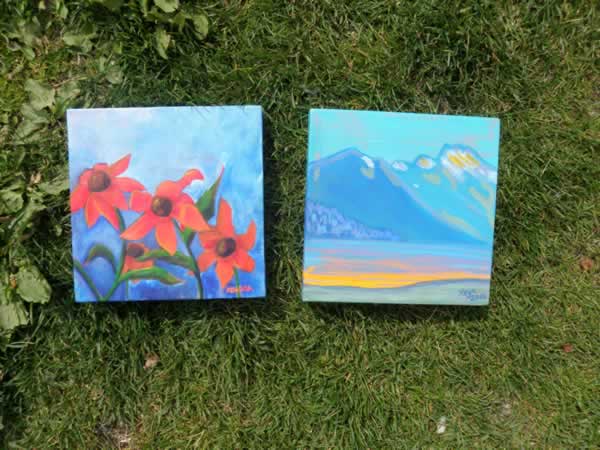 On September 10th these paintings will be raffled off at a fundraiser for the Whistler Arts Council in support of the Whistler on the Lake Art Workshops program. You can see more of Keya White's paintings at photoscapes.ca.
Filed under:
Art for your Lifestyle
,
Paintings
.