On July 13th I was signed up for a free call for my life coach Beth's Inspired Speaker Series. Every month she interviews one of her mentors, colleagues, or friends and anyone can join in to get inspired. On July 13th I was especially interested in the call because the Inspired guest speaker was one of my own graphic design clients, Angel Therapist Deborah Wilson.
One of things that Deborah talked about is how each and every one of us has the ability to tune into our spiritual intuition. Have you thought about one of your friends out of the blue and then received an email from them an hour later? Or have you ever said you were going to do something and then, without even seeking it, receive exactly what you need to move forward?
Deborah calls these intuitive thoughts 'spiritual downloads' and she believes that you can learn how to tune into them and grow your spiritual awareness.
On the call I couldn't think of a question to ask (at first) but I did speak up and say that I love the thought of the Universe starting to conspire in our favor when we put something out there. Deborah says that the Universe is always trying to conspire in our favor but that it's up to us to allow it to do so. She says that when we 'make a decision' we are coming into alignment. When we get 'really clear about something we want' it almost seems like we instantaneously get what we asked for.
Part of me believes in the power of the Universe and part of me believes that it is about creating a state of awareness. If you have your head down and you are only thinking about the negative aspects of your life, then you might miss out on seeing opportunities as they arise. Whereas if you keep your head up and you are clear about what you do want to create a more positive life for yourself then you will naturally be more aware of these opportunities as they come your way.
It's Deborah's birthday tomorrow so I just want to take this opportunity to say "Happy Birthday Deborah!"
If you would like to comment on this or any of your own experiences, I'd love to hear your thoughts.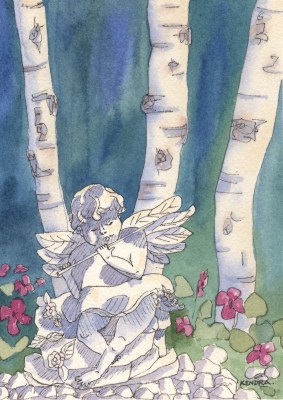 To find out more about Deborah Wilson you can visit her Angels and Prosperity Facebook Page or her Angels and Prosperity website. To sign up for the Inspired Speaker Series and gain free access to the recording of Deborah's call on Spirtual Alignment (the one I am on) you can go to Beth's Inspired Speaker Series webpage.
Filed under:
Inspiration
.