I love it when people prove to me that dreams can come true. My fiancé has been dreaming of a Gingerbread House Building Competition for the last 4 years and this year he is making it happen.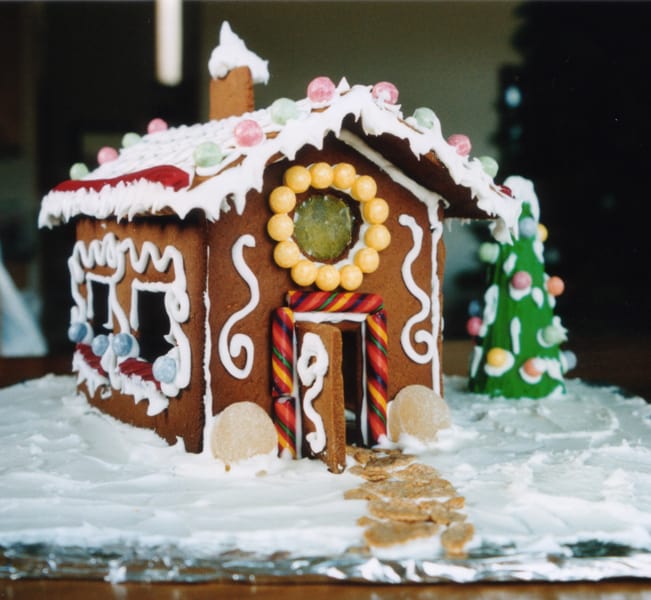 Our vision is for this  premier event to begin a Kelowna tradition and annual competition to support the Okanagan Boys and Girls Club and the local community. With the support from local chefs, we aim to display some of the amazing talent found in the Okanagan Valley.
Our event takes place on Sunday, November 21st at Parkinson Recreation Centre in Kelowna, BC. The packaged kit category commences at 10am and at the same time people can start dropping off their open category creations. The public viewing will take place from 5-8pm. See the full schedule…
If you'd like to participate in this event, please visit the Registration page of our site. Sponsorship and donation opportunities are also available. Partial proceeds from this event will be donated to the Okanagan Boys and Girls Clubs and all of the non-perishable food donations we receive will go towards their Christmas hampers.
All of the information you need to become a sponsor, a participant or a spectator can be found on our website at: gingerbreadcompetition.ca.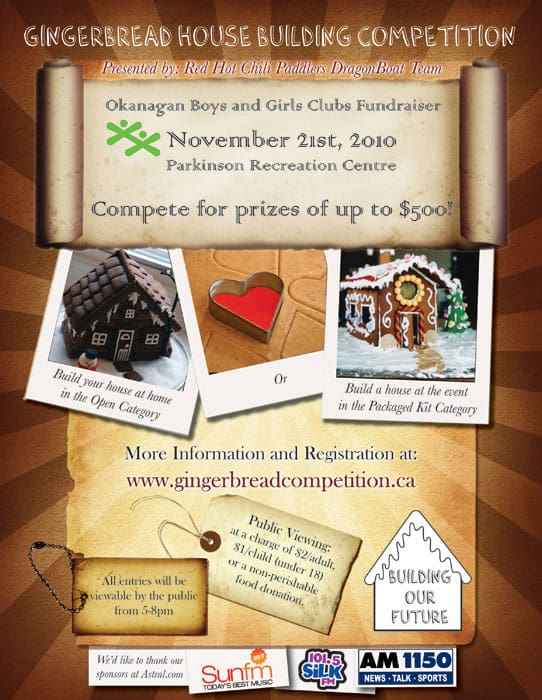 Let us know if you have any questions by emailing Clinton at chairman at gingerbreadcompetition dot ca.
We would be pleased to hear any feedback you have including where you first heard of this event. If you live in the Okanagan you may have heard ads on the radio from our media sponsors at SilkFM, SunFM and AM1150! Have you seen our website, our twitter page, posters, facebook page, flyers, or facebook event? Or is this the first place you are reading about it?
Hope to see you there!
Filed under:
Dragon boating
,
Exhibitions
.